Teresa Maria Linda Scholz, Ph.D., Vice President, Office of Equity, Inclusion and Diversity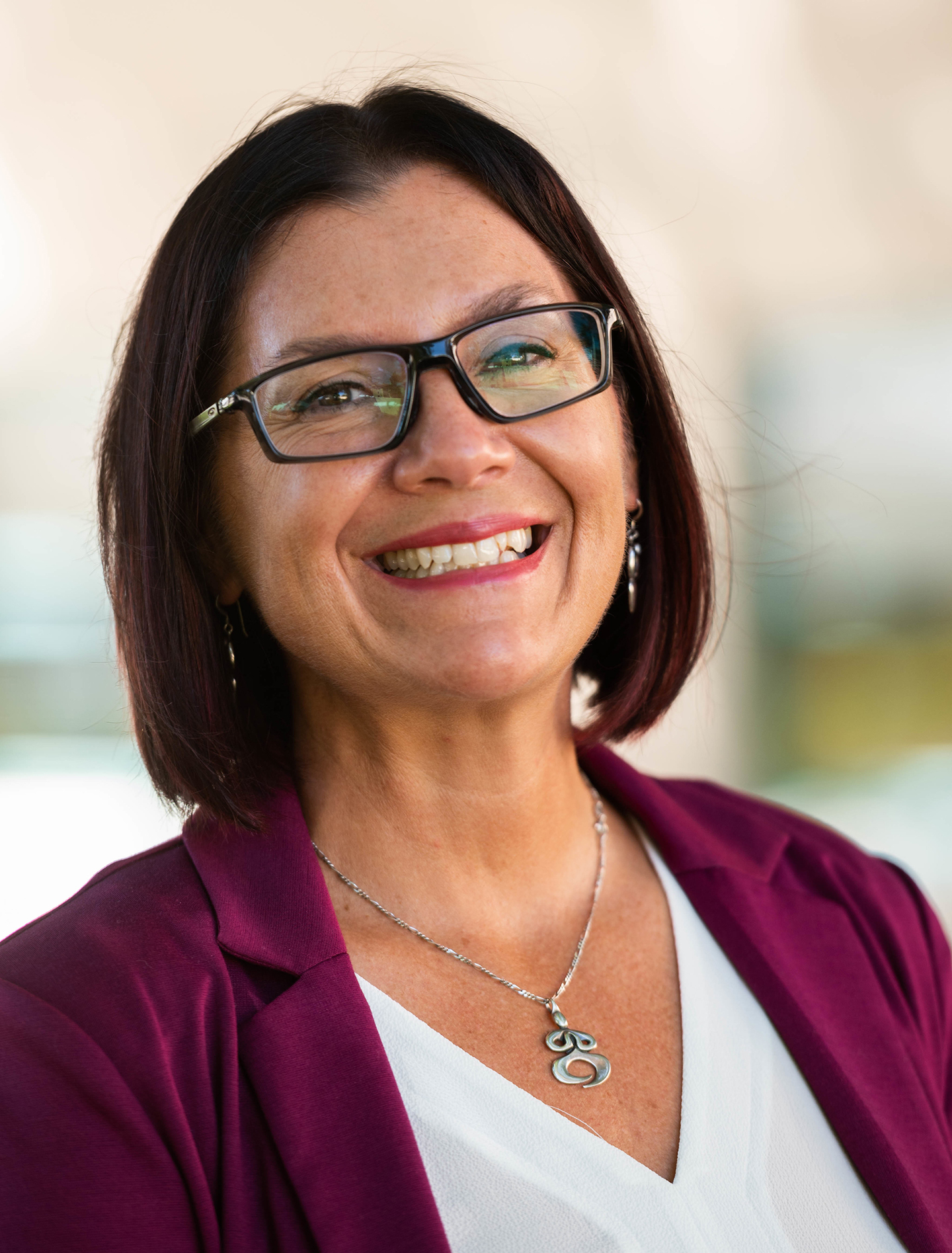 Teresa Maria Linda Scholz (Ph.D., University of Colorado, Boulder) is the Vice President for Equity, Inclusion and Diversity at New Mexico State University. Dr. Scholz was previously Associate Vice Chancellor and Chief Diversity Officer at UC Santa Cruz. Prior to her roles as an administrator, Dr. Scholz was an Associate Professor (with tenure) at Eastern Illinois University in Communication Studies and affiliated Women's Studies and Latin American Studies faculty. Dr. Scholz identifies as Guatemalan and US American and is a first-generation high school graduate, and first-generation college student, raised in Guatemala and the United States. She positions herself as a Critical Latina/Latin American Transnational Feminist Scholar in Communication Studies. Courses she has taught include Rhetoric of Race, Rhetoric of Class, Gender Communication and the Body, Critical Intercultural Communication, and Latina/Latin American Women's Human Rights Discourses.
As VP for EID, and as a scholar-practitioner, Dr.Scholz is interested in leading a system through diversity strategic planning to enhance and support the diversity of our campuses and community, while centering "servingness" and thriving as a Hispanic Serving Institution, Minority Serving Institution, and land-grant institution. She underscores the importance of an institution of higher education needing to work with all campus, systemwide, and community constituents to co-create and co-sustain a healthy climate that centers inclusive and equitable practices and intersectionality. She utilizes her academic training in Communication Studies, Women's Studies, and Latin American Studies along with the facilitation skills she has developed through her Mindful Facilitation Certificate (working with Lee Mun Wah), to enhance her pedagogical practices, campus trainings, professional and educational development workshops. Workshops she has designed and delivered are focused on Microaggressions, Communicating Across Differences, Communication and Perception, and Power, Privilege, and Oppression. Dr. Scholz has also been recognized for her service and teaching, with awards including: The Arts Advocate Award (Arts Division, UCSC, 2020); Outstanding Minority Achievement Recognition Award for Outstanding Faculty Member (EIU, 2015); Achievement and Contribution Award in Service (EIU, 2014); Student's Distinguished Professor Award (EIU, 2013); Master Teacher and Faculty of the Year (Front Range Community College, 2002-2003). Recent publications include: "51 Years of Fostering Diversity at NMSU," and "Arbol Que Nace Torcido, Jamas Su Tronco Endereza/tree that is born crooked, its trunk never straightens: unlearning colonization at a Hispanic Serving Institution."
Fun Fact: In her spare time, she enjoys spending time with her husband Marko while hiking in any nearby mountain range, as well as many other fitness activities. She also enjoys the company of her three feisty and energetic cats—Jack, Mi-Ke, and Pia.
Michael Ray, Director, American Indian Programs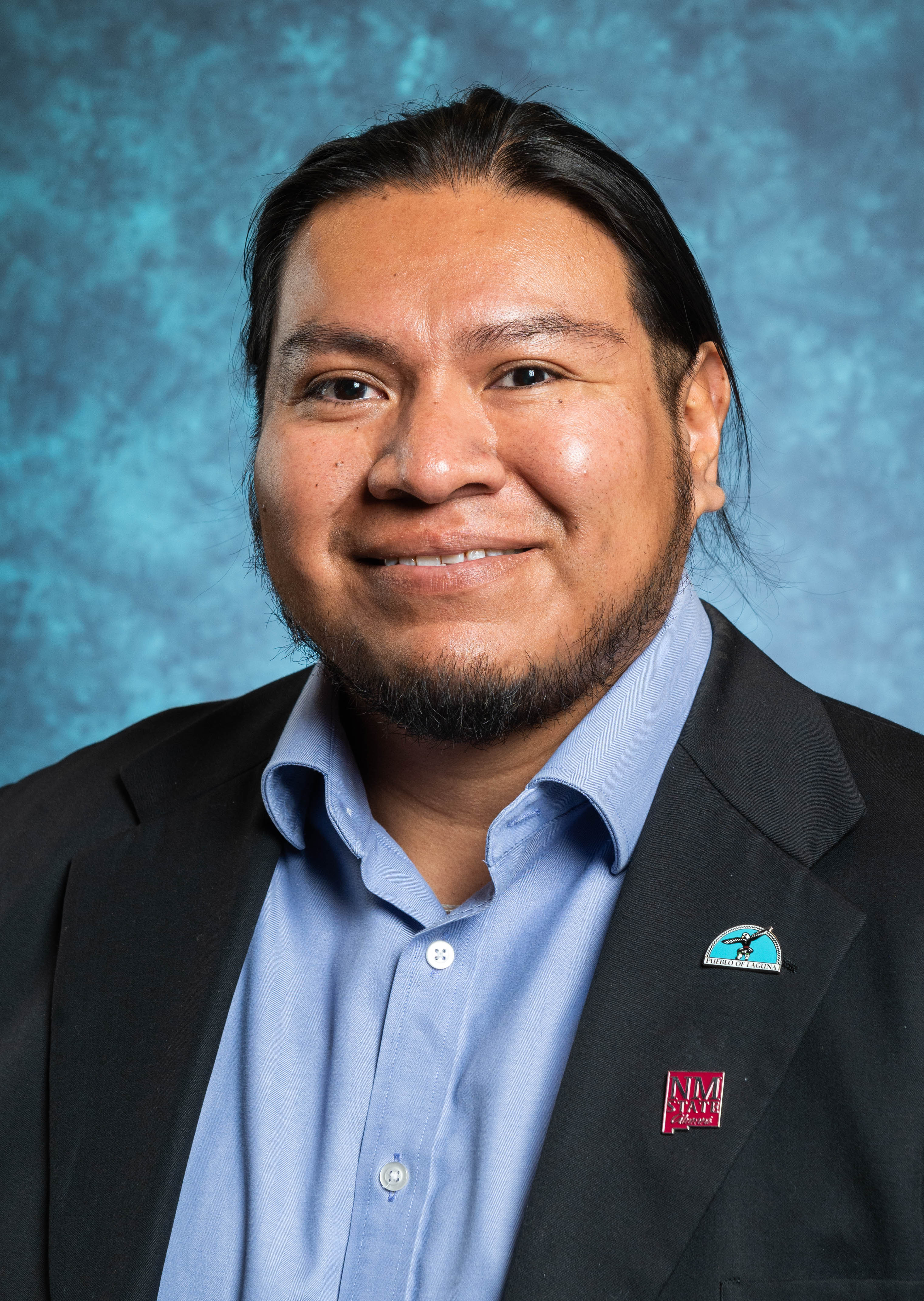 Michael Ray is of Laguna Pueblo and Red Lake Chippewa Heritage. Living on the Laguna Indian Reservation for most of his childhood, he attended all the educational programs the reservation offers, from Paraje Head Start to Laguna - Acoma High School. Michael attended various higher education institutions, including New Mexico State University – Grants, Devry Institute of Technology,  Southwestern Indian Polytechnic Institute, University of Pennsylvania, and New Mexico State University. As the director of the American Indian Program (AIP), Mr. Ray has been able to help students find their path in higher education, be it at the undergraduate, master, or doctoral levels while helping students feel accepted and that they have a community away from home at NMSU. Michael Ray has been the director of AIP since 2015.
Dr. Rio Lopez, Director, Chicano Programs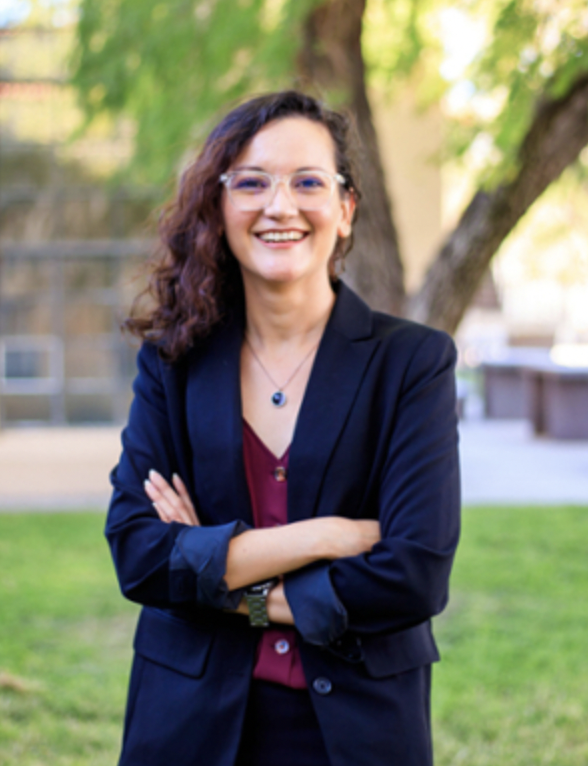 Dr. Rio C. López is the director of Chicano Programs. They are originally from Ciudad Juarez, México. They received their Ph.D. in Special Education with a concentration in Bilingual and Multicultural Education and a minor in Family Studies from New Mexico State University. Prior to their return to NMSU as the director of Chicano Programs, Dr. López worked as a core faculty member at Lesly University for the Graduate School of Education with pre-service teachers, graduate students, and doctoral candidates. In their work, Dr. López employs qualitative self-reflective methodologies, a Critical Race Feminista framework, and Chicana/Latina ways of knowing that center on lived experiences. Their goal is to engage in equity work that acknowledges identity, intersectionality, and power dynamics to foster accountability that is needed to ensure a sense of belonging for students, particularly, BIPOC, Latinx/e, and students from historically minoritized backgrounds. 
Fun Fact:  Dr. Lopez enjoys painting tiny canvases in their spare time. 
Dr. Zooey Sophia Pook, Director, LGBT+ Programs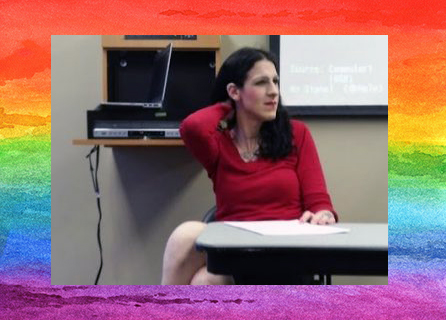 Dr. Zooey Sophia Pook is a transgender, disabled, Lebanese-American scholar whose research focuses on the intersections of politics, technology, and autonomy. She directs the LGBT+ Programs at NMSU and also teaches in the English Department. Zooey Sophia has worked to create the Preferred Name Rule as well as gender-inclusive housing and restroom options, for which NMSU has received national attention. She holds Master's Degrees in Philosophy and Communication, and a PhD in Rhetoric and Professional Communication. She is currently engaged in grant research to examine healthcare for transgender individuals in southern New Mexico, as well as efforts to bring more attention to accessibility in DEI work. She has been invited to give numerous talks and workshops in the US and abroad for high schools, universities, and community organizations. Her published work can be found in The International Journal of Žižek Studies, Interalia, and Women's Studies in Communication.  She can be reached directly at ZSPook@nmsu.edu or through LGBT+ Programs at 575-646-7031. 
Fun Fact: Sophia also works at an online record store specializing in jpop. She loves the 90's and retro games such as Ridge Racer 4, which she insists has one of the greatest soundtracks of all time. 
Cecil Rose, Director, Black Programs
(pending photo)
The Office of Equity, Inclusion and Diversity is thrilled to welcome Mr. Cecil Rose to the NMSU and Las Cruces communities. He brings with him an astute approach to supporting students, along with critical staff and faculty engagement. He will be an important part of the diversity programs' team of directors, as they work collaboratively on intersectional programming that creates a sense of belonging for the students they support. He will be a tremendous asset to NMSU's Black Programs.

Cecil brings extensive insight and vision from his prior experiences in higher education to NMSU's Black Programs, one of five diversity programs under the Office of Equity, Inclusion and Diversity.  Mr. Rose comes to NMSU from Oglethorpe University, where he has most recently served as the Associate Director of Student Success prior to accepting this role in May 2023.

At Oglethorpe University, Rose championed a comprehensive strategic plan for academic support and student success that includes advising, tutoring, academic coaching and retention initiatives emphasizing diversity, equity, inclusion and belonging. He has also advised and developed impactful programs for hundreds of undergraduates working toward baccalaureate degrees using innovative and interactive models for traditional and non-traditional students.

Additionally, Rose held various roles at the University of Oklahoma. As a career development coordinator in the Department of Intercollegiate Athletics, he focused on student-athlete advising and community engagement. As a retention specialist in the Center of Student Advancement, he created and supported effective retention initiatives, inclusive of peer mentoring and faculty and staff interaction, to enhance the student experience.

He has a master's degree in human relations and a bachelor's degree in business administration from the University of Oklahoma.
Fun Fact:  His first job was as a YMCA Youth Camp Counselor.
Spri Aubrey, Adminstrative Assistant/ Special Executive for Office of Equity, Inclusion and Diversity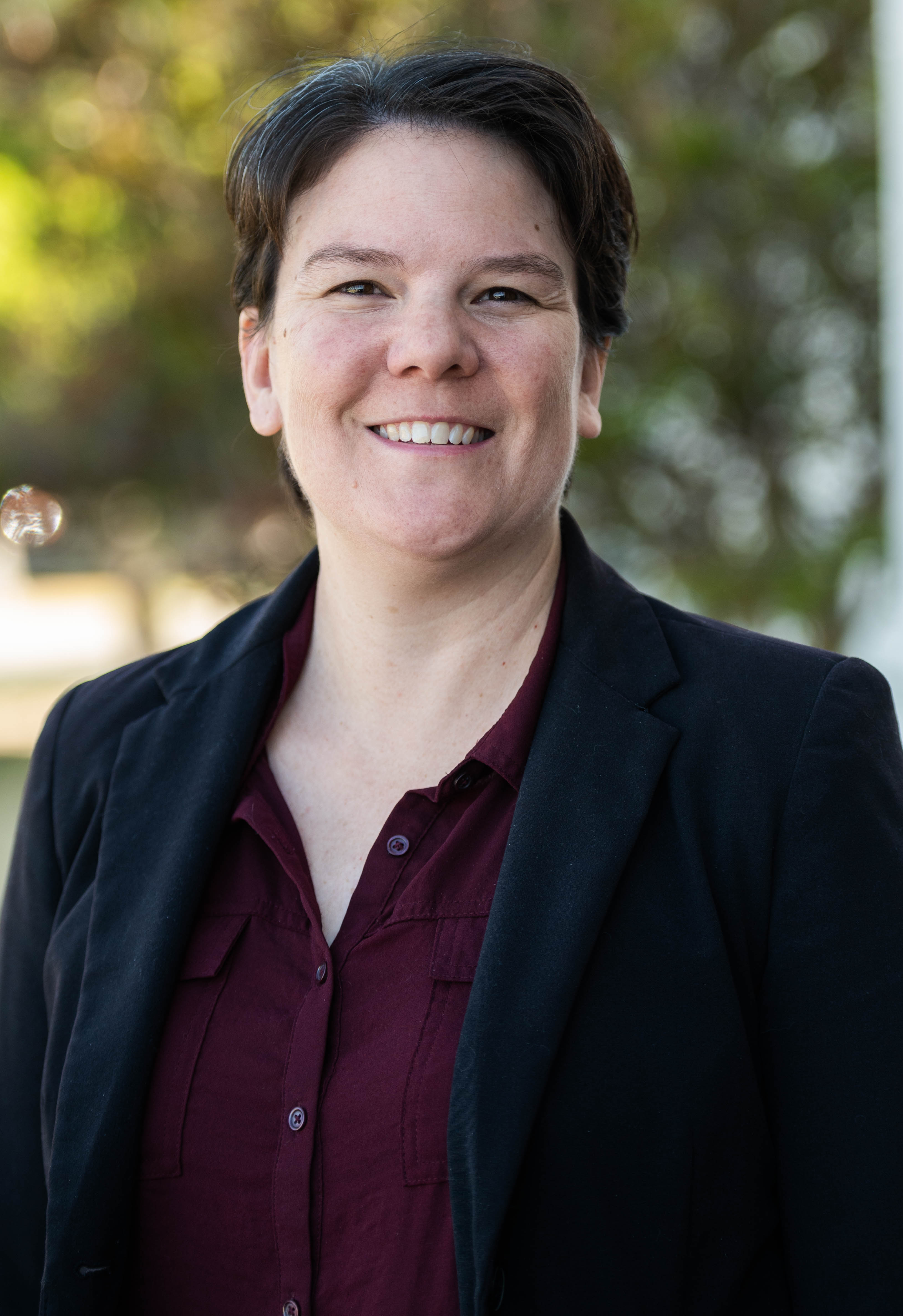 Spri Aubrey is the Administrative Assistant / Special Executive for the office of Equity, Inclusion and Diversity. Prior to this role, Spri was an administrative assistant to the Board of Regents and the office of Strategic System Services. Before coming to Las Cruces and NMSU, she was a Program Specialist for Big Brothers Big Sisters in Silver City, New Mexico. Spri was also an administrative assistant and instructor at Western New Mexico University. She received her Bachelors of Interdisciplinary Studies with a concentration in Special Education in 2016 from Western New Mexico University.
Fun Fact: Spri enjoys spending time with her kids, watching sci-fi, superhero, and drama shows and movies. She is an NFL fan and enjoys yoga and gardening.
Contact Us
OFFICE FOR EQUITY, INCLUSION AND DIVERSITY.
MSC 3445
New Mexico State University
PO Box 30001
Las Cruces, NM 88003